STARTER R 0.15% Retinol + 1% Bakuchiol
Regular price

Sale price

48,00€
0.15% RETINOL + 1% BAKUCHIOL
Our 0.15% Retinol + 1% Bakuchiol + 5% Niacinamide STARTER R cream is specifically formulated with encapsulated retinol , which makes it an ideal option for skin that is new to retinol treatments, as well as for sensitive skin that they do not tolerate a high percentage of this asset. It is a powerful treatment that fights the signs of aging such as wrinkles and expression lines, treats acne, skin blemishes, and pore size and blemishes, without irritating the skin. Obtaining as a result an improvement in the general appearance of our skin.
Firmer and younger skin

Softer and smoother skin

treats acne

It unifies the tone of the skin

Suitable for all skin types
Size: 30ml
Not suitable for pregnant women
Product DERMATOLOGICALLY TESTED
This product is jointly formulated by a physician and a pharmacist . It contains active ingredients encapsulated in liposomes that are up to 6 times more powerful than the active ingredient in free form.
Share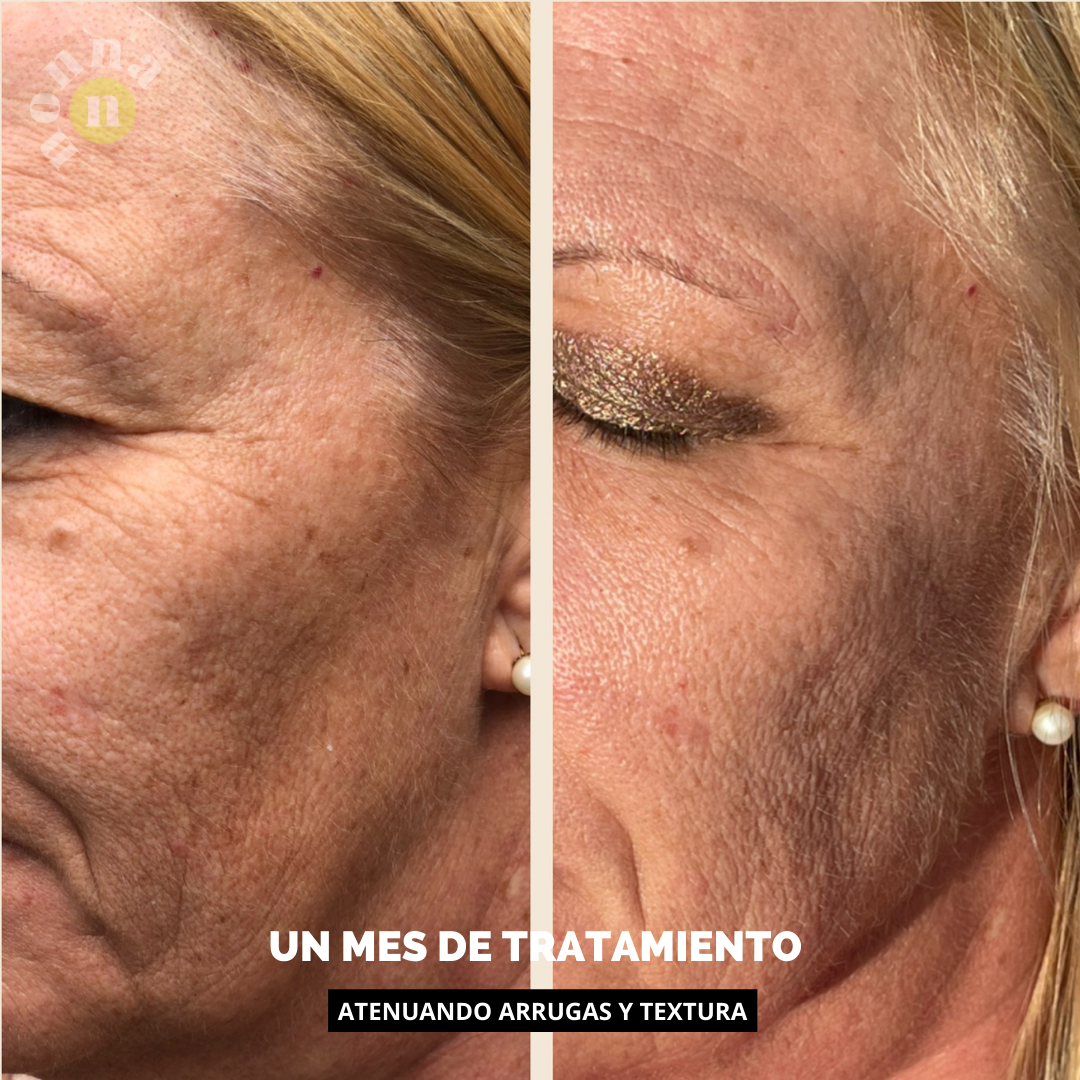 More information
why would you love him?

The results show that the combination of Retinol + bakuchiol + tranexamic acid is a powerful formula to fight against the signs of aging, as well as to treat spots, firmness, pores and acne.

What you will like most about Starter R is that its formula is unique on the market and your skin will notice it right away. We use active ingredients encapsulated in liposomes so that your skin does not suffer the negative effects such as dryness and flaking that are often associated with active ingredients such as Retinol. You'll love it!

If you are curious what those who have tried it think, we invite you to scroll to the reviews section.
ingredients & benefits

Product formulated with liposome active ingredients, dermatologically tested, Suitable for Vegetarians & Award-winning active ingredients

Retinol: the quintessential anti-aging active ingredient that improves the texture and appearance of the skin. Attenuates wrinkles, unifies skin tone and helps to have firmer and younger skin.

Bakuchiol: BAKUCHIOL is considered the natural and non-irritating alternative to Retinol. It is a "Retinol-like". It comes from the BABCHI plant and is scientifically proven to help: Reduce expression lines, provide firmness and smoothness to the skin, less hyperpigmentation, restore elasticity, regulate sebum, anti-inflammatory and anti-acne. Thanks to its great tolerability it can be used on all skin types, even the most sensitive.

Niacinamide: Niacinamide really offers multiple benefits to the skin. Helps reduce the appearance of fine lines and wrinkles. Optimize hydration levels. Helps reduce redness and blemishes. Helps improve cell renewal on the skin's surface, for greater luminosity. It works to inhibit the processes that cause pale or yellow skin tone. Helps reduce the appearance of dark spots. Help reduce the appearance of pores. Inhibits sebum production. Increases collagen production. Fight acne

Panthenol: Helps skin stay soft, smooth and healthy. It also has an anti-inflammatory effect that can help stimulate healing processes in the skin. Deeply hydrating, it helps keep skin quenched by absorbing moisture from the air.

Tranexamic Acid: it is an active ingredient used in the treatment of hyperpigmentation thanks to its depigmenting action that combats dark spots and melasma.

Hyaluronic Acid: Hyaluronic acid is an active ingredient with high moisturizing power. Good skin hydration ensures turgidity, elasticity, good texture and above all helps prevent the appearance of superficial wrinkles.
HOW LONG DOES THE PRODUCT LAST?

You can expect this product to last you approximately 3-4 months.
WHEN WILL I SEE RESULTS?

The time to see results may vary depending on each skin and our particular goal.

In general, the results become more visible after 15 days.
How does it apply?

Start by applying this product gradually, one to two times a week if this is your first exposure to retinol, increase the frequency to three nights once your skin is used to it. Apply to face, neck and décolleté, avoiding contact with eyes and lips. Then if you want, apply moisturizer.

* Precautions: Contains Retinol. For external use only. Keep out of reach of children. Avoid contact with eyes and mucous membranes. Store in a cool, dry place. During the day we recommend using a sun protection factor of 30 or higher.
how to recycle the product?

We are as concerned about our environment as you are, that is why nonna not only has theEcoembes green point, but we also teach you how to recycle your product.

When your product is made up of plastic and glass, the first step is to separate what is plastic on one side and glass on the other.

All the pieces made of plastic must be disposed of in the yellow containers, while all the pieces made of glass must be disposed of in the green containers.

These plastics are transported to a treatment plant , where they will be classified by type of container. After classifying them, they will be crushed, to later go through the washing phase, where other types of materials that are not plastic will be eliminated. With the centrifugation and drying, it is possible to leave the material free of water and clean to, finally, obtain small balls called pellets, which is what will be used as raw material to manufacture other products.

The ideal way to recycle glass is to first empty the container to eliminate any remaining product residue, and be able to deposit it in its corresponding container. You should also remove the label from the container if it is carried and possible.

We encourage you to try it!
inci

aqua, panthenol, niacinamide, steareth-2, propylene glycol, propanediol, steareth-21, peg-400, peg-200, polymethyl methacylate, isohexadecane, *ammonium acryloyldimethyltaurate/vp copolymer, prunus amygdalus dulcis oil, hydrogenated chamodecuneti, extrammonia , avena sativa kernel extract, bakuchiol, sodium hyaluronate, tocopheryl acetate, tranexamic acid, bha, bht, disodium edta, ethylhexylglycerin, pantolactone, phenoxyethanol, phosphatidylcholine, polysorbate 20, potassium sorbate, retinol, sodium chloride, sodium chloride, xethanolane , alcohol, parfum.

*Although we do our best to ensure that this ingredient list is accurate, however, there may be product updates from time to time or minor variances based on local laws, which means that the only definitive ingredient list is the one that is printed on the product packaging.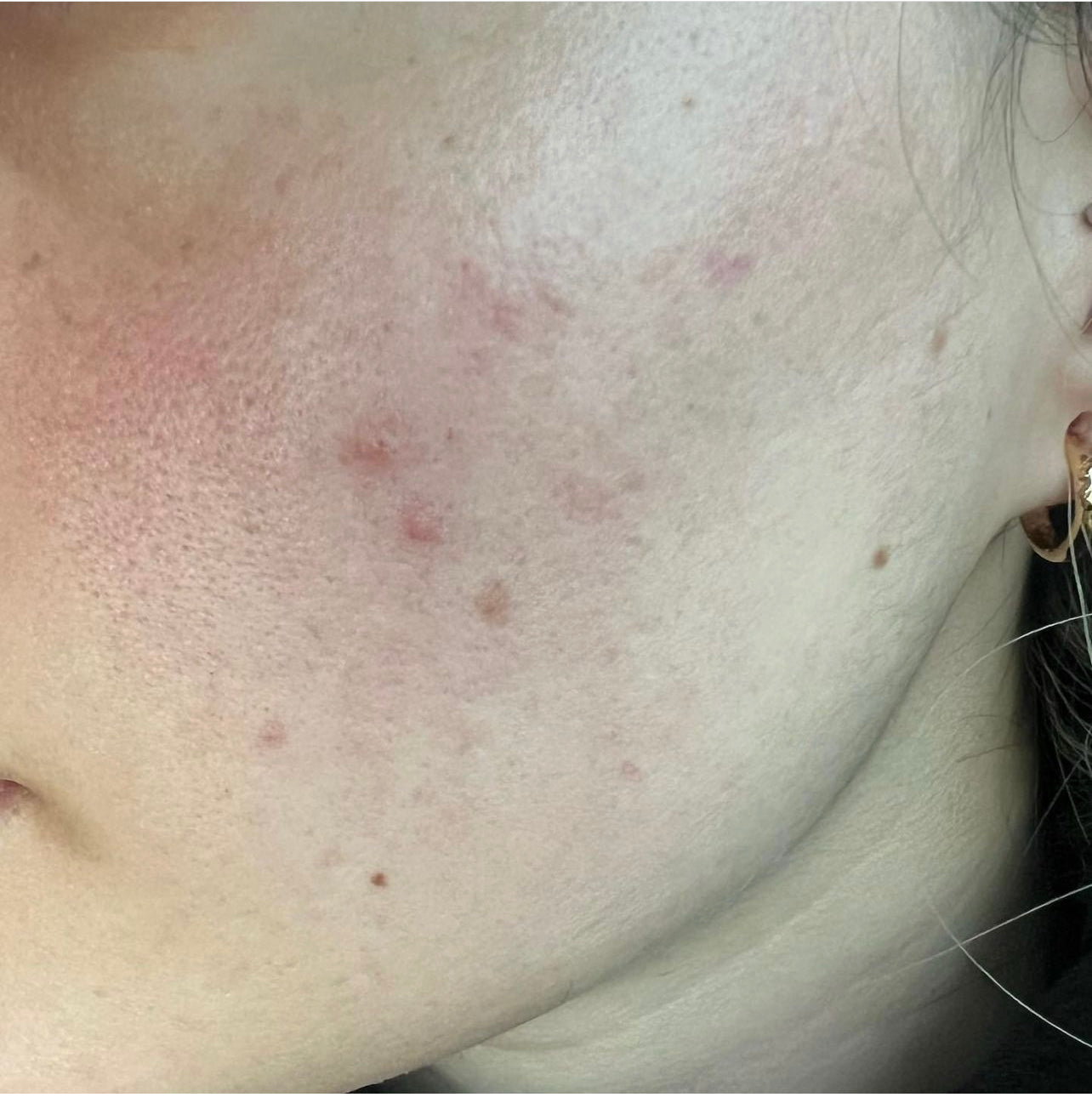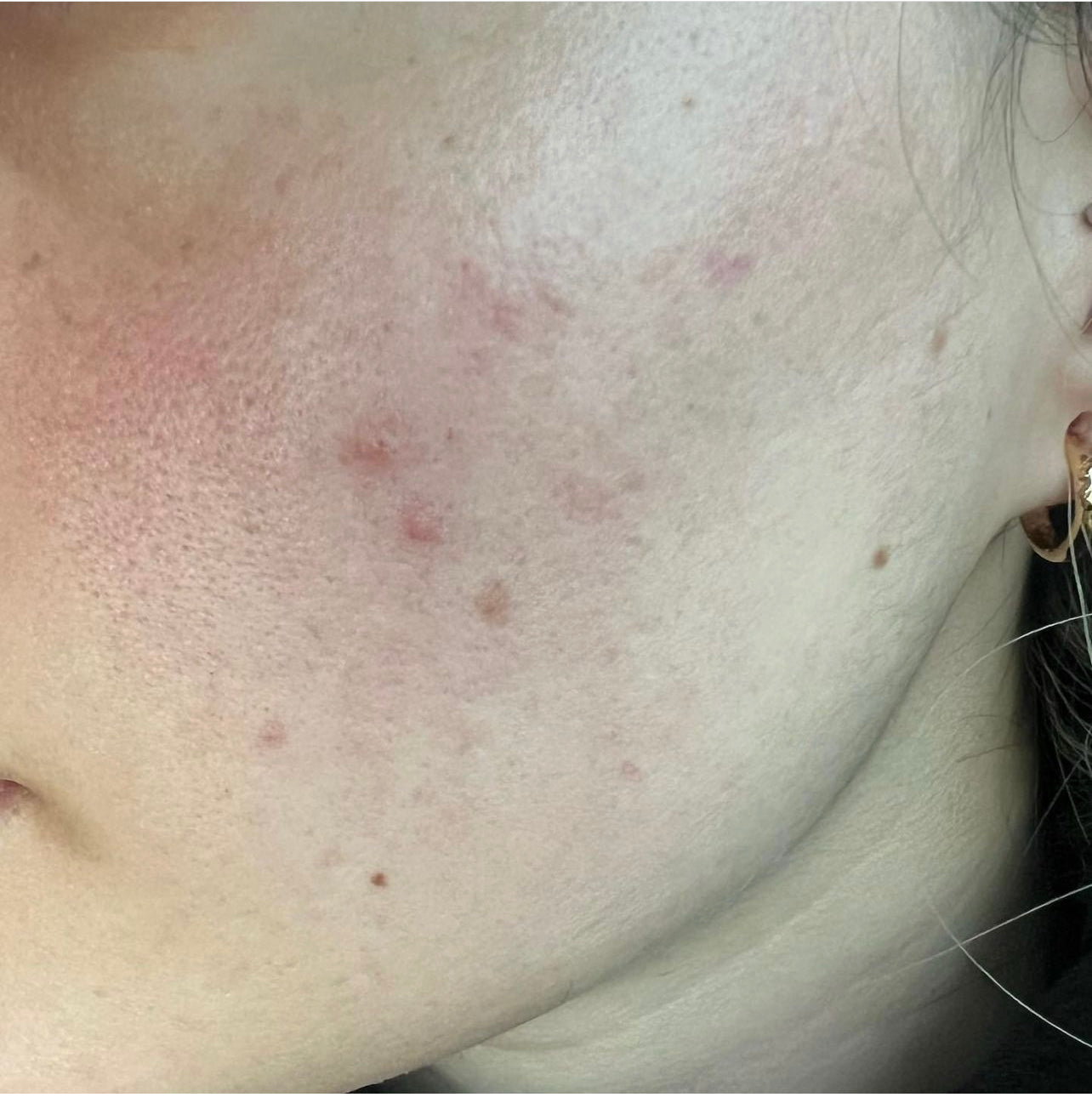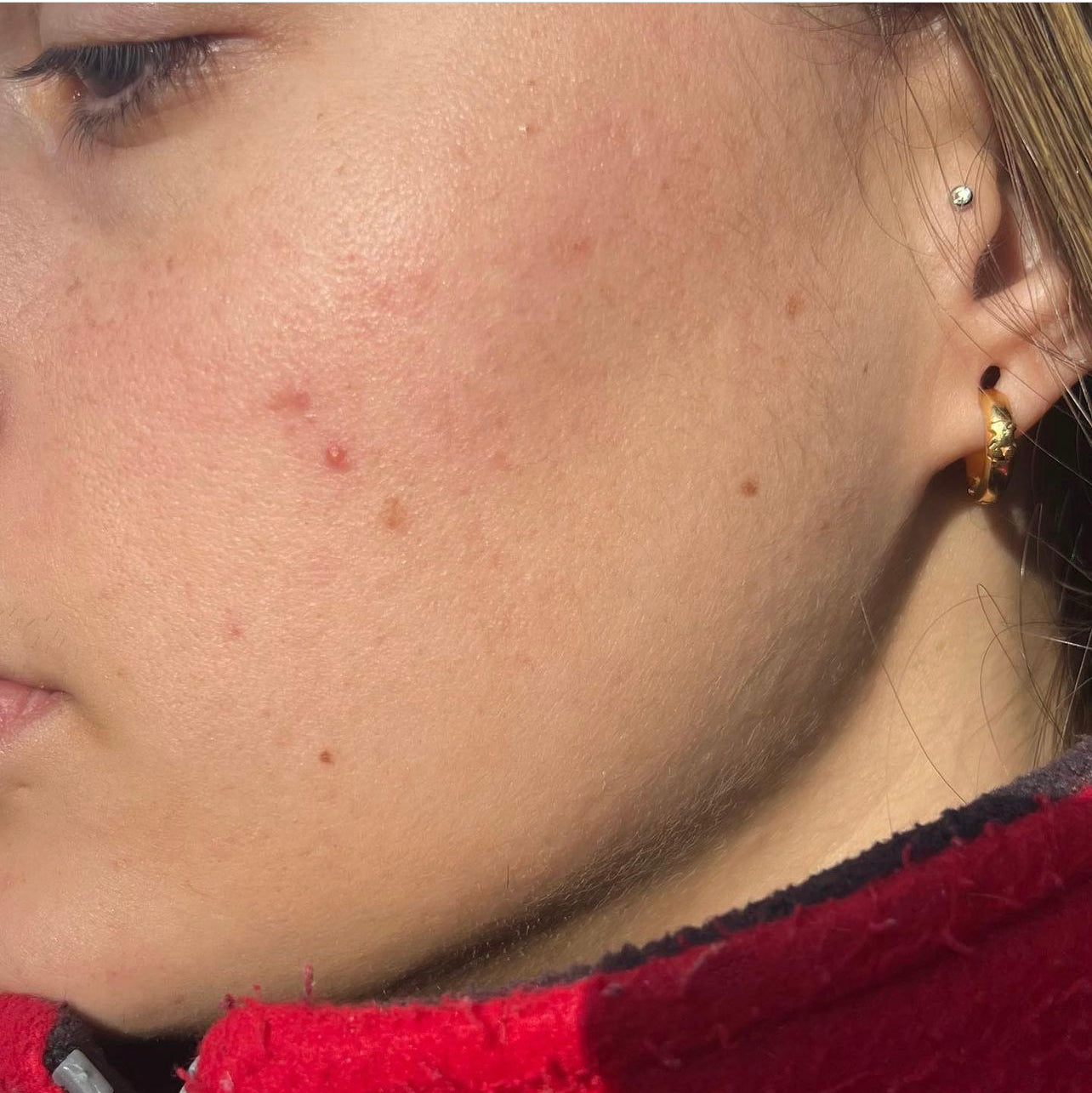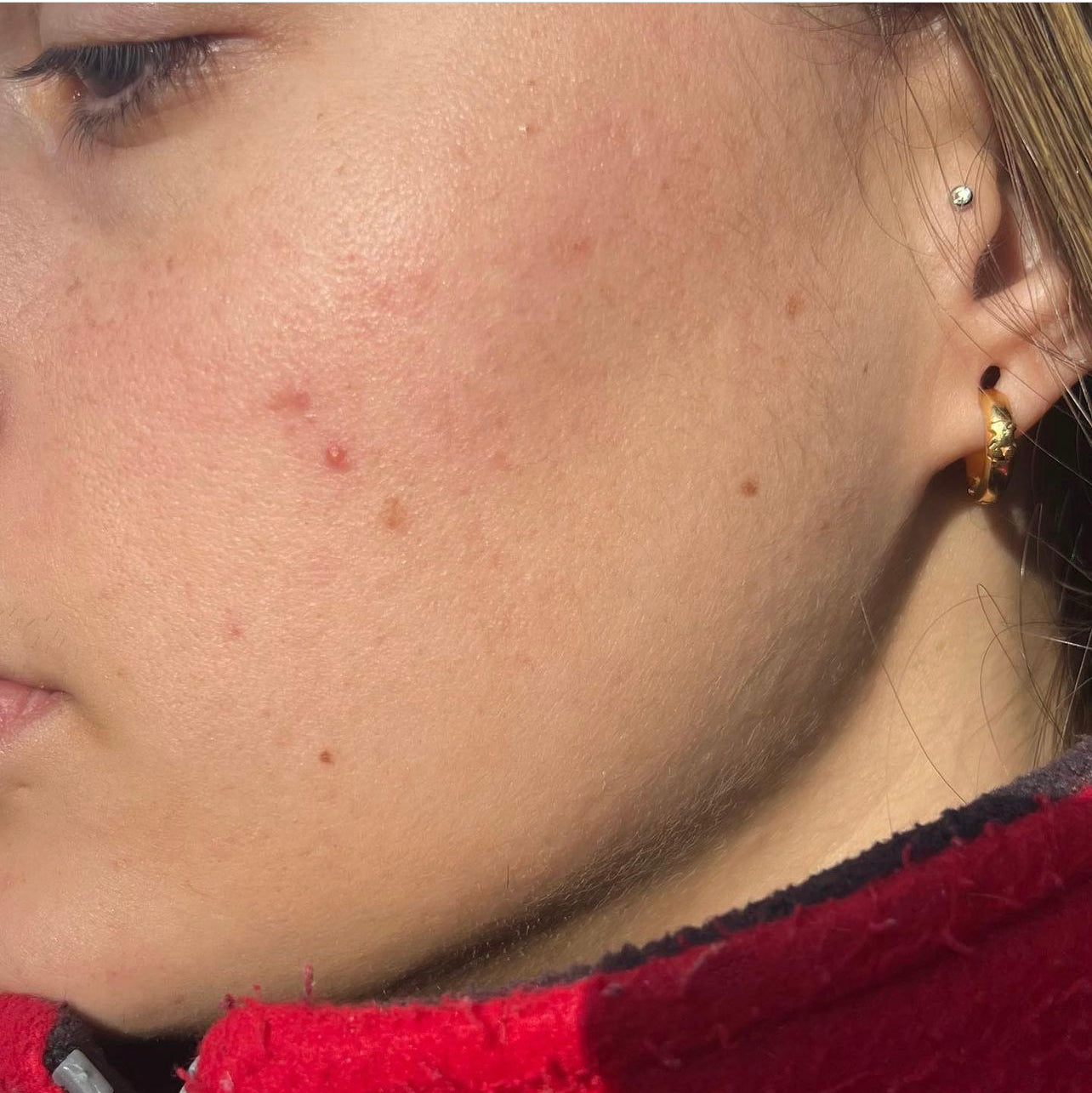 The time elapsed between one image and another is 20 days . Treatment to reduce pore size and improve skin texture. Products used : Gglow + Starter R
consult a professional
Visible results in real people. If you have doubts you can send us your query
Consult
Me encanta, un acierto totalmente.
Estoy encantada con los productos, porque de muchos que he probado esta si hace su función. Tengo menos granos, y las manchas en dos semanas han mejorado muchisimo. Sin duda seguire comprando. Vale la pena
Magnifico
La piel de mi hijo ha mejorado muchísimo, tenía mucho acne y después de un mes su piel es otra.
Muy satisfechos, lo recomiendo mucho
De verdad funciona!!
Llevo usando 2 meses el producto G-GLOW y como ultima adquisición compre Starter R para completar aun mas mi rutina. Estoy encantada con los resultados. Llevaba mucho tiempo con unos brotes en la zona de la mejilla y la barbilla que no conseguia calmar con nada, y aunque he tenido que esperar 2 mese los resultado son visibles.
Me encanta!!
He notado un cambio en mi piel. Se ve mas lisa, tersa y aunque el melasma sigue oscuro tambien he notado mejoría... Aunque solo llevo un mes,...
Me encanta
Lo he pedido varias veces, me súper encanta su textura, su olor y su función. Lo llevo usando desde octubre con la rutina de día y de noche y me va fenomenal. Lo recomiendo 👍