MICELAR W Cleansing Tonic with Vitamin C & Hyaluronic Acid
Regular price

Sale price

19,00€
MICELAR W is an innovation in liposomal micellar water with active ingredients such as Hyaluronic Acid and Vitamin C, which not only cleanses, but also provides hydration and luminosity. Repairing and energizing our skin from the first use.
Our MICELAR W was created to have two uses, if you rinse it, it will clean your skin and if you leave it on the skin it will also act as a tonic. Thus taking advantage of all its active ingredients.
Cleans and removes make-up
hydrates
Energizes and brightens the skin
All skin types
does not dry
Size: 200ml
Product DERMATOLOGICALLY TESTED
This product is jointly formulated by a physician and a pharmacist . It contains active ingredients encapsulated in liposomes that are up to 6 times more powerful than the active ingredient in free form.
Suitable for pregnant women
Share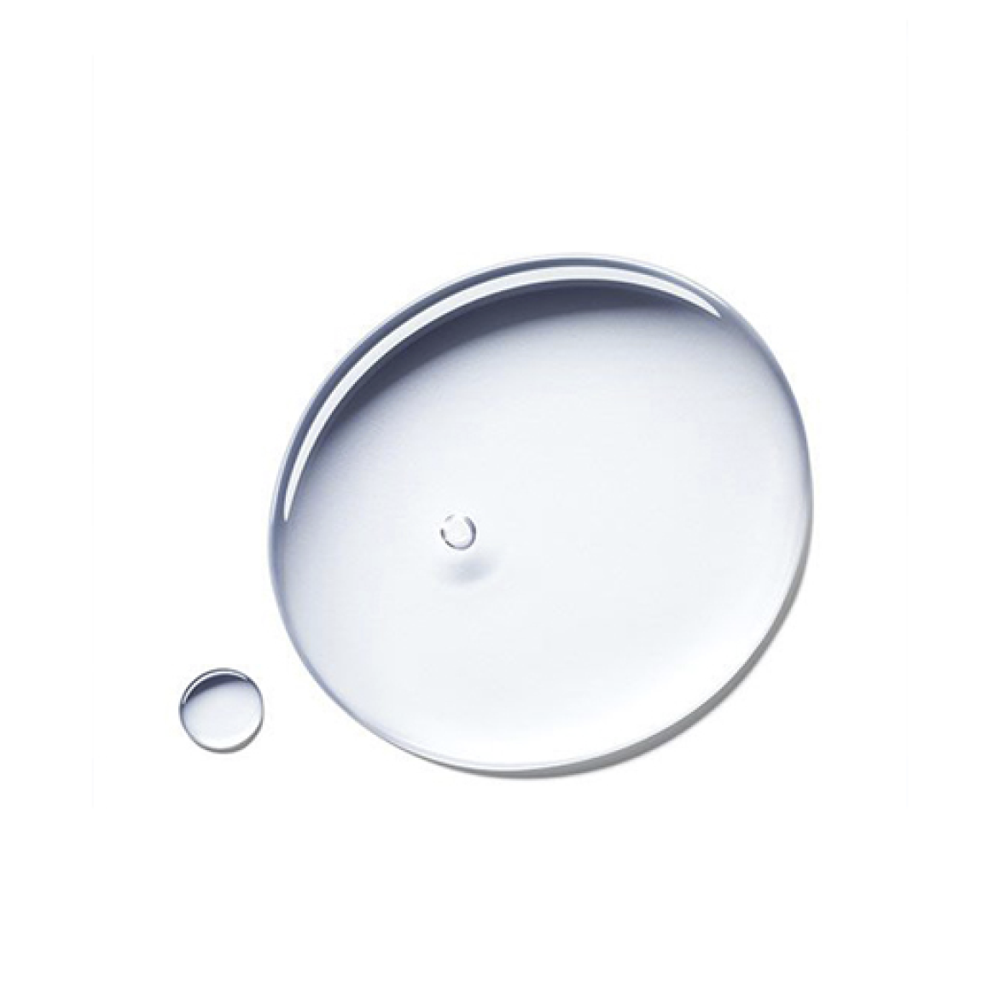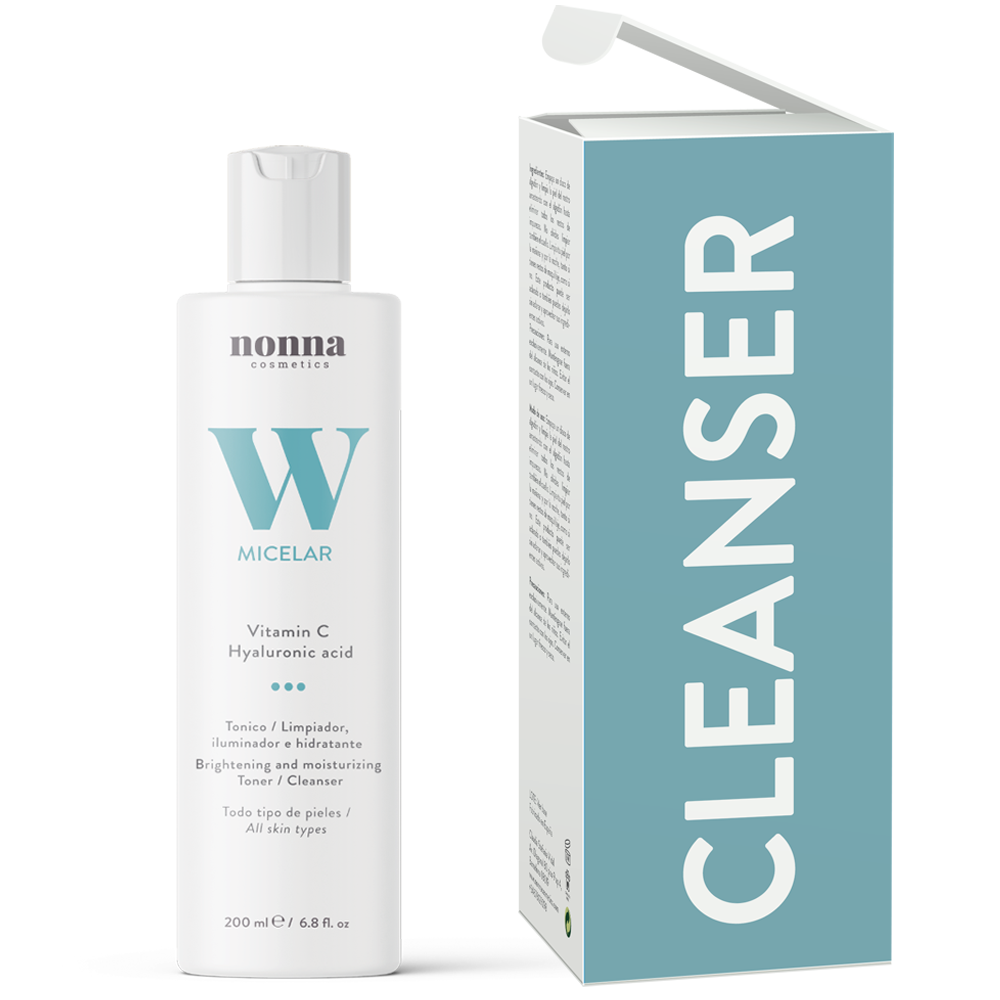 More information
why would you love him?

Cleansing the skin, moisturizing and energizing it has never been so easy!

This product is a two-in-one product, on the one hand it cleanses and on the other it hydrates and energizes the skin. In the morning you won't need more, but at night if you wear a lot of makeup you may like to use it as a second step in your cleansing and you will be surprised how it ends up cleaning the skin that you already considered "clean".

If you are curious what those who have tried it think, we invite you to scroll to the reviews section.
ingredients & benefits

Product formulated with liposome active ingredients, dermatologically tested, Suitable for Vegetarians & Award-winning active ingredients

Vitamin C: Vitamin C is one of the essential vitamins for the care of your skin, as well as a powerful antioxidant. Among all its multiple benefits, the following stand out: Activates collagen synthesis and is an epidermal repairer.
Fight against free radicals. Improves the texture of your skin and reduces spots, unifying the tone. Brighter skin and lots of GLOW!

Hyaluronic Acid: Hyaluronic acid is an active ingredient with high moisturizing power. Good skin hydration ensures turgidity, elasticity, good texture and above all helps prevent the appearance of superficial wrinkles.

Liposomes: these are systems capable of increasing skin hydration, since their composition (phospholipids, cholesterol, ceramides) is closely related to the intercorneocytic lipids responsible for skin turgor.
HOW LONG DOES THE PRODUCT LAST?

You can expect this routine to last about 3 months or so.
WHEN WILL I SEE RESULTS?

Clean and energetic skin you will notice instantly!
How does it apply?

Soak a cotton pad and clean the facial skin by gently dragging the cotton until all traces of impurities are removed. Don't forget to clean the neck as well. Cleanse your skin in the morning and at night , whether you have traces of makeup or not. This product can be rinsed or you can also leave it without rinsing and take advantage of its active ingredients.

*Cautions: For external use only. Keep out of reach of children. Avoid contact with eyes. Store in a cool, dry place.
how to recycle the product?

We are as concerned about our environment as you are, that is why nonna not only has theEcoembes green point, but we also teach you how to recycle your product.

The destination of the cosmetic containers made of plastic must be deposited in the yellow container. After depositing the bottle/tube of cream in the yellow container, these plastics are transported to a treatment plant , where they will be classified by type of container. After classifying them, they will be crushed, to later go through the washing phase, where other types of materials that are not plastic will be eliminated. With the centrifugation and drying, it is possible to leave the material free of water and clean to, finally, obtain small balls called pellets, which is what will be used as raw material to manufacture other products. With the recycled pellets, products such as clothing, pipes, other containers, etc. can be made. By taking this material to the yellow container, we managed to reduce the amount of waste that we generate in our day to day.

We encourage you to try it!
inci

aqua, glycerin, alcohol, ascorbyl glucoside, sodium hyaluronate, panthenol, benzoic acid, hamamelis virginiana leaf extract, capryly glycol, disodium cocoamphodiacetate, disodium edta, isopropyl alcohol, pantolactone, peg-40 hydrogenated castor oil, phenoxyethanol, phosphatidyl-4polyglycerylcholine, laurate/sebacate, polyglyceryl-6 caprylate/caprate, polysorbate 20, potassium sorbate, propylene glycol, sodium chloride, sodium cholate, sodium hydroxide, trideceth-9, triethanolamine, triethyl citrate, parfum.

*Although we do our best to ensure that this ingredient list is accurate, however, there may be product updates from time to time or minor variances based on local laws, which means that the only definitive ingredient list is the one that is printed on the product packaging.
consult a professional
Visible results in real people. If you have doubts you can send us your query
Consult
Cumple lo que dicen
El tonico limpia bien y deja la piel hidratada como comenta. No le pongo mas puntuación porque justo esa sensacion que deja de hidratacion no me gusta en los tonicos y prefiero que sean las secos.
Espectacular
Llevo usándolo durante 1 mes y no solo me gusta por como limpia sino que deja la piel suave y he notado menos tendencia al acne. Sin duda lo seguiré usando
¡No te arrepentirás!
Será que no he probado yo productos de cosmética que te prometen eliminar manchas… muchísimos, tengo que decir que en 3 meses veo mis manchitas más difuminadas, y no solamente esto, sino que luzco una piel más bonita, con menos textura poros menos dilatados y piel más hidratada, voy a seguir utilizando esta marca, ya que por el momento estoy muy contenta.
Repitiendo otra vez
Llevo casi un año con esta rutina y es verdad que los brotes de acné se han aplacado. Veo mi piel con mucha más luminosidad, y algo que no han conseguido los productos de otras marcas es que respeta la piel, ya que en ningún momento he tenido ninguna irritación. Seguiré comprando sus productos
Repito!
Ya es mi rutina habitual y el micelar w no falta en mi día a día