TREATMENT KIT Booster AOX + GGlow + Starter R
Regular price

142,00€

Sale price

127,00€
Our three most powerful products join forces in this shocking trio. This kit will help you achieve all your goals: less visible pores, reduce acne, reduce fine lines of expression, reduce spots and thus achieve fresh and radiant skin.
AOX Booster: Super concentrated antioxidants. They help your skin to recover that energetic and radiant appearance at the same time that it helps to reduce wrinkles, unify the tone and fight against free radicals. Size: 30ml
GGLOW: Treatment cream formulated with exfoliating acids. Its function is to improve the appearance of pores, acne and skin texture through chemical exfoliation. It is also the ideal product to improve the signs of aging and treat hyperpigmentation and acne marks. Size: 30ml
STARTER R: 0.15% Retinol + 1% Bakuchiol + 5% Niacinamide, is a powerful treatment that fights against the signs of aging, improves acne, pore size and imperfections such as hyperpigmentation, without irritating the skin. Size: 30ml Not suitable for pregnant women
We recommend including Power H and Micellar W to achieve a complete routine.
Product DERMATOLOGICALLY TESTED
This product is jointly formulated by a physician and a pharmacist . It contains active ingredients encapsulated in liposomes that are up to 6 times more powerful than the active ingredient in free form.
Share
More information
ingredients & benefits

Products formulated with liposome active ingredients, dermatologically tested, Suitable Vegetarians & Award-winning active ingredients

Vitamin C: Vitamin C is one of the essential vitamins for the care of your skin, as well as a powerful antioxidant. Among all its multiple benefits, the following stand out: Activates collagen synthesis and is an epidermal repairer.
Fight against free radicals. Improves the texture of your skin and reduces spots, unifying the tone. Brighter skin and lots of GLOW!

Vitamin E Like all antioxidants, Vitamin E helps protect cells against damage caused by free radicals. Delays skin aging. Helps in the elimination of scars and pimples. Stimulates the microcirculation of the skin. In addition, it is a super moisturizing active ingredient that helps maintain the smooth appearance of the skin.

Ferulic Acid Ferulic acid has the particularity of improving the production of collagen and elastin fibers. It is for this reason that it is identified as a powerful ally to combat the appearance of wrinkles, as well as the dreaded spots produced by the action of the sun.

Green Tea The extract of green tea leaves is used in cosmetics as a powerful antioxidant and anti-inflammatory. It inhibits the reactions favored by oxygen, thus preventing oxidation and rancidity. Astringent, tightens the skin pores. Emollient, softens the skin. Moisturizing, it helps to avoid the harmful effects of external factors on the skin. Invigorating, it produces a sensation of well-being on the skin. UV absorber, protects the skin from the effects of UV light.

Citric Acid When citric acid is applied directly to the skin it acts like an AHA. And it exfoliates the cells improving the complexion of fine lines, wrinkles and stretch marks. Improves skin cleansing. It contributes to improving acne as well as decongesting pores.

Resveratrol It is a super complete and powerful antioxidant. It is found in various plants and especially in the skin of red grapes, currants, blackberries, and peanuts. Resveratrol protects against UVB rays and their oxidative damage to the skin. It promotes collagen production, has anti-inflammatory properties, and prevents premature aging of the skin, as well as blemishes.

Spirulina Spirulina is rich in antioxidants, mineral vitamins and omega fatty acids. All these nutrients make the skin look more hydrated and rejuvenated, which is why it is also recommended for mature skin to counteract the effects of skin aging.

Hialuronic Acid Hyaluronic acid is an active ingredient with high moisturizing power. Good skin hydration ensures turgidity, elasticity, good texture and above all helps prevent the appearance of wrinkles and treats existing ones thanks to its three different molecular weights.

Niacinamide Niacinamide really offers multiple benefits to the skin. Helps reduce the appearance of fine lines and wrinkles. Optimize hydration levels. Helps reduce redness and blemishes. Helps improve cell renewal on the skin's surface, for greater luminosity. It works to inhibit the processes that cause pale or yellow skin tone. Helps reduce the appearance of dark spots. Help reduce the appearance of pores. Inhibits sebum production. Increases collagen production. Fight acne

Panthenol helps skin stay soft, smooth and healthy. It also has an anti-inflammatory effect that can help stimulate healing processes in the skin. Deeply hydrating, it helps keep skin quenched by absorbing moisture from the air.

Ethinol: the anti-aging active ingredient par excellence, which improves the texture and appearance of the skin. Attenuates wrinkles, unifies skin tone and helps to have firmer and younger skin.

Bakuchiol: BAKUCHIOL is considered the natural and non-irritating alternative to Retinol. It is a "Retinol-like". It comes from the BABCHI plant and is scientifically proven to help: Reduce expression lines, provide firmness and smoothness to the skin, less hyperpigmentation, restore elasticity, regulate sebum, anti-inflammatory and anti-acne. Thanks to its great tolerability it can be used on all skin types, even the most sensitive.

Tranexamic Acid: it is an active ingredient used in the treatment of hyperpigmentation thanks to its depigmenting action that combats dark spots and melasma.

Glycolic Acid: It is the smallest molecular chain hydroxide, which allows it to penetrate the skin faster to deeper layers. Combat dull skin, reduce acne scars and pore size, provide luminosity, lighten hyperpigmentation and combat wrinkles.

Lactic Acid: Exfoliates dead cells, which refines the texture of the face, provides luminosity and combats hyperpigmentation. Stimulates collagen production, resulting in more firmness, elasticity, closed pores, and a reduction in the appearance of fine lines.

Salicylic Acid: Topical use relieves acne by reducing swelling and redness. Helps control excess sebum, efficiently exfoliate inside the pore, helping to reduce its size.

Azelaic Acid It is an active ingredient of natural origin that has antibacterial and anti-inflammatory capacity. It is also widely used for its depigmenting properties, the most important thing about this last property is to highlight that this asset works selectively. In other words, their job is to identify and treat only the affected areas.

Liposomes: these are systems capable of increasing skin hydration, since their composition (phospholipids, cholesterol, ceramides) is closely related to the intercorneocytic lipids responsible for skin turgor.
HOW LONG DOES THE PRODUCT LAST?

You can expect this routine to last about 3 months or so. Some products that are not applied daily can last even longer.
WHEN WILL I SEE RESULTS?

The time to see results may vary depending on each skin and our particular goal.

In general, the results become more visible after 15 days.
How does it apply?

In the mornings:

Start your routine by cleansing your face, neck and décolleté or with our MICELAR W cleansing toner. Then apply a few drops of AOX Booster and to finish, hydrate deeply with POWER H or your moisturizer.

At night:

Start your routine by cleansing your face, neck and décolleté or with our MICELAR W cleansing toner. Then apply GGLOW or STARTER R (we recommend using it every other day) and to finish, hydrate deeply with POWER H or your moisturizer.

*Cautions: For external use only. Keep out of reach of children. Avoid contact with eyes and mucous membranes. Store in a cool, dry place.
how to recycle the product?

We are as concerned about our environment as you are, that is why nonna not only has theEcoembes green point, but we also teach you how to recycle your product.

When your product is made up of plastic and glass, the first step is to separate what is plastic on one side and glass on the other.

All the pieces made of plastic must be disposed of in the yellow containers, while all the pieces made of glass must be disposed of in the green containers.

These plastics are transported to a treatment plant , where they will be classified by type of container. After classifying them, they will be crushed, to later go through the washing phase, where other types of materials that are not plastic will be eliminated. With the centrifugation and drying, it is possible to leave the material free of water and clean to, finally, obtain small balls called pellets, which is what will be used as raw material to manufacture other products.

The ideal way to recycle glass is to first empty the container to eliminate any remaining product residue, and be able to deposit it in its corresponding container. You should also remove the label from the container if it is carried and possible.

We encourage you to try it!
inci

You can find this information on the page of each of our products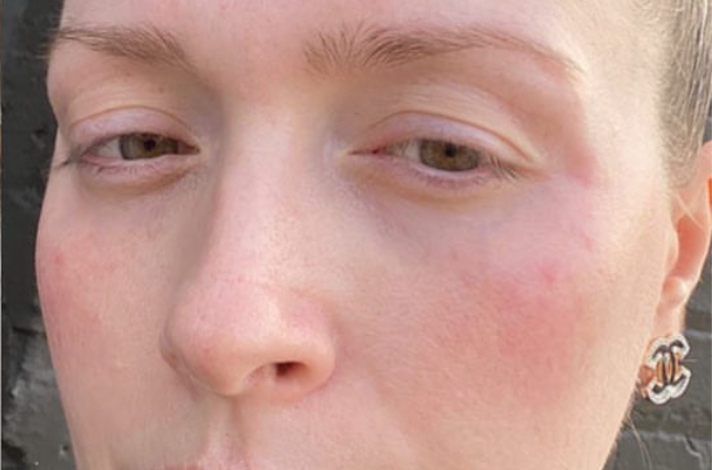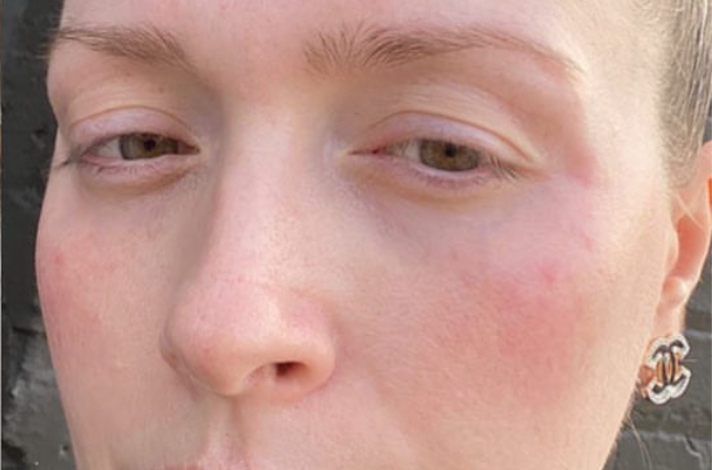 The time elapsed between one image and another is 3 months . Treatment with the aim of attenuating spots and improving the texture of the skin. Products used : Treatment Kit + Power H + solar factor 50
consult a professional
Visible results in real people. If you have doubts you can send us your query
Consult