AOX Booster Antioxidant with vitamin C
Regular price

Sale price

46,00€
This booster concentrated of antioxidants such as Vitamin C, Vitamin E, Green Tea, Ferulic Acid, Zinc, Spirulina, Resveratrol and Citric Acid. They help your skin to recover that energetic and radiant appearance at the same time that it helps to reduce wrinkles, reduce spots, evens out skin tone and fights against free radicals that are the main causes of premature skin aging.
Energizes and brightens the skin
Fight against free radicals
It unifies the tone of the skin
Stimulates the synthesis of collagen
fast absorption
Size: 30ml
Product DERMATOLOGICALLY TESTED
This product is jointly formulated by a physician and a pharmacist . It contains active ingredients encapsulated in liposomes that are up to 6 times more powerful than the active ingredient in free form.
Suitable for pregnant women
Share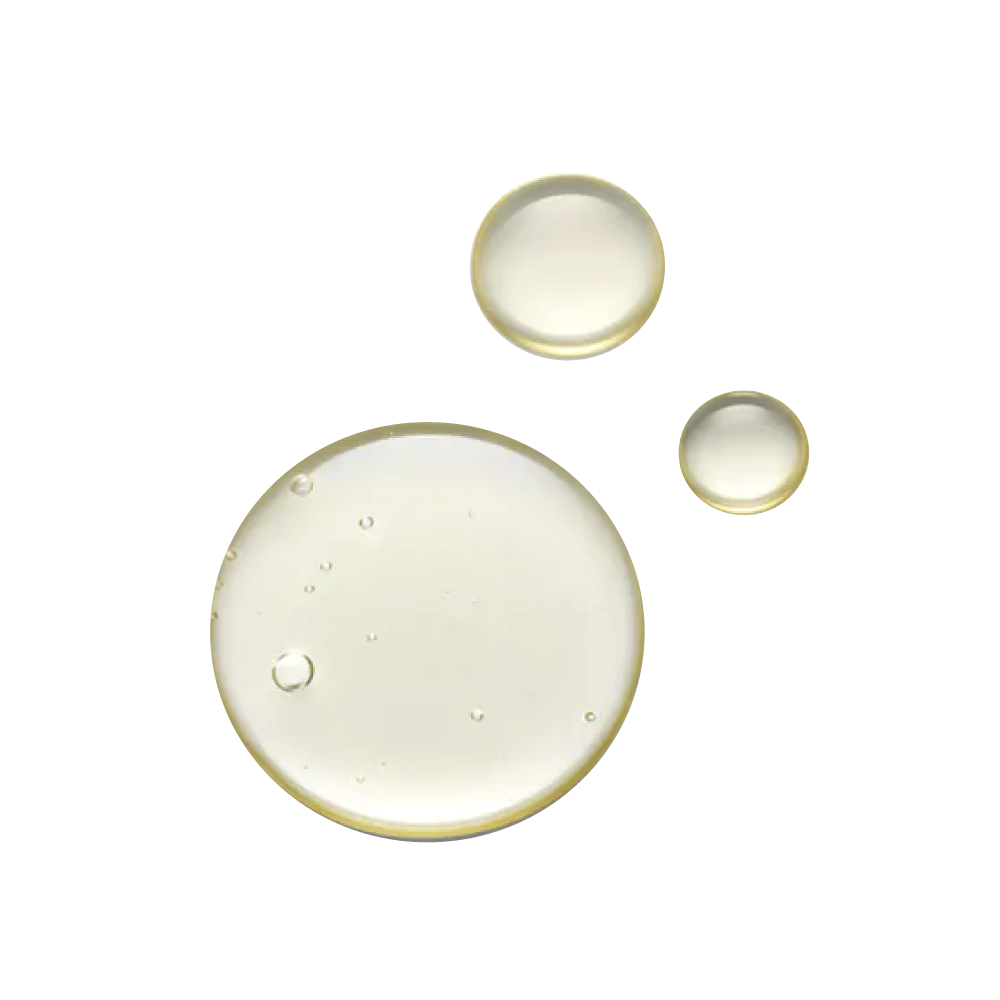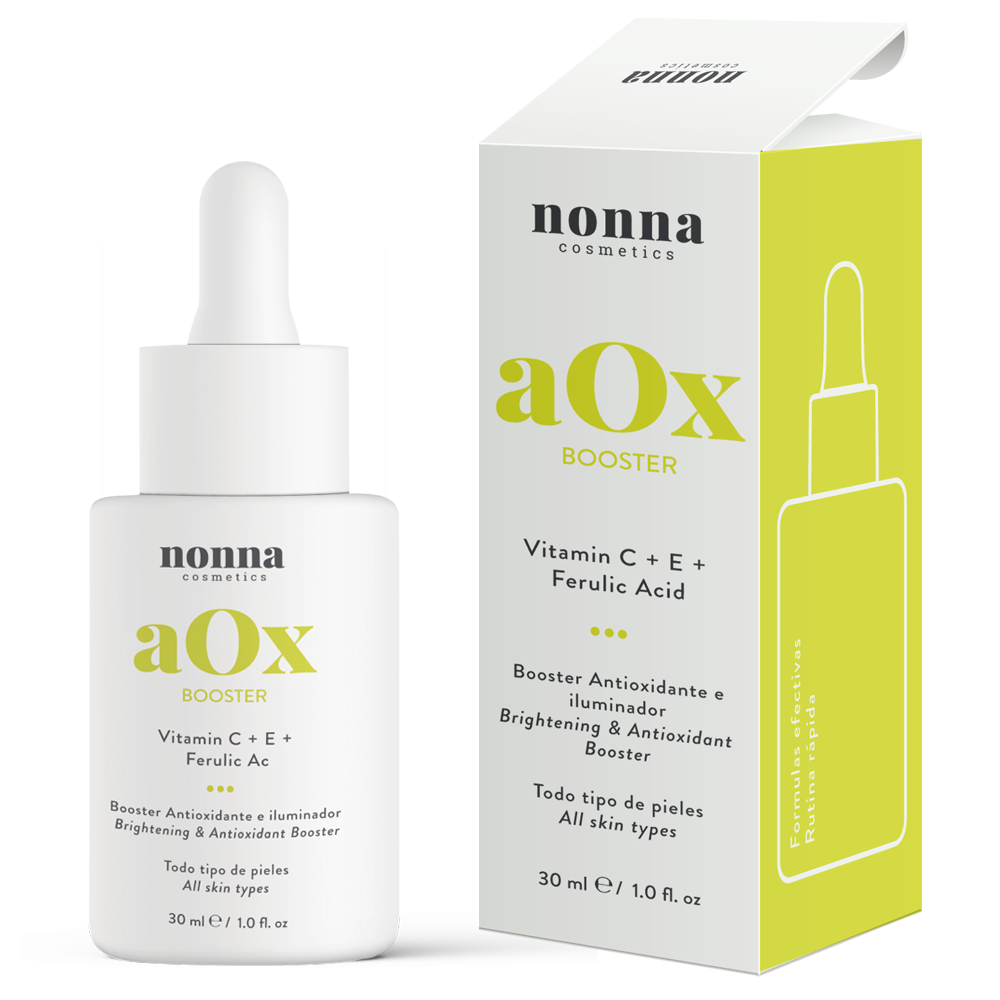 More information
why would you love him?

You will no longer want to start your mornings without it! Our AOX Booster is a concentrate of antioxidants encapsulated in liposomes to be even more powerful and penetrate deeper into your skin. While our booster silently fights against free radicals, preventing your skin from staining, fighting environmental pollution and attenuating existing spots. You will notice how your skin is energized instantly after applying it, as a result you will notice that "good face" effect that we need so much in the morning.

A little trick from our clients: if you have an important night, apply it before makeup so that your skin looks more radiant than ever.

If you are curious what those who have tried it think, we invite you to scroll to the reviews section.
ingredients & benefits

Product formulated with liposome active ingredients, dermatologically tested, Suitable for Vegetarians & Award-winning active ingredients

Vitamin C Vitamin C is one of the essential vitamins for your skin care, as well as a powerful antioxidant. Among all its multiple benefits, the following stand out: Activates collagen synthesis and is an epidermal repairer.
Fight against free radicals. Improves the texture of your skin and reduces spots, unifying the tone. Brighter skin and lots of GLOW!

Vitamin E Like all antioxidants, Vitamin E helps protect cells against damage caused by free radicals. Delays skin aging. Helps in the elimination of scars and pimples. Stimulates the microcirculation of the skin. In addition, it is a super moisturizing active ingredient that helps maintain the smooth appearance of the skin.

Ferulic Acid Ferulic acid has the particularity of improving the production of collagen and elastin fibers. It is for this reason that it is identified as a powerful ally to combat the appearance of wrinkles, as well as the dreaded spots produced by the action of the sun.

Green Tea The extract of green tea leaves is used in cosmetics as a powerful antioxidant and anti-inflammatory. It inhibits the reactions favored by oxygen, thus preventing oxidation and rancidity. Astringent, tightens the skin pores. Emollient, softens the skin. Moisturizing, it helps to avoid the harmful effects of external factors on the skin. Invigorating, it produces a sensation of well-being on the skin. UV absorber, protects the skin from the effects of UV light.

Citric Acid When citric acid is applied directly to the skin it acts like an AHA. And it exfoliates the cells improving the complexion of fine lines, wrinkles and stretch marks. Improves skin cleansing. It contributes to improving acne as well as decongesting pores.

Resveratrol It is a super complete and powerful antioxidant. It is found in various plants and especially in the skin of red grapes, currants, blackberries, and peanuts. Resveratrol protects against UVB rays and their oxidative damage to the skin. It promotes collagen production, has anti-inflammatory properties, and prevents premature aging of the skin, as well as blemishes.

Spirulina Spirulina is rich in antioxidants, mineral vitamins and omega fatty acids. All these nutrients make the skin look more hydrated and rejuvenated, which is why it is also recommended for mature skin to counteract the effects of skin aging.
HOW LONG DOES THE PRODUCT LAST?

You can expect this product to last you approximately 3 months. It spreads a lot so 2 or 3 drops will be enough.
WHEN WILL I SEE RESULTS?

The time to see results may vary depending on each skin and our particular goal.

In general, the results become more visible after 15 days. The glow will be immediate.
How does it apply?

Dispense 2-3 drops into palm of hand, then smooth over face, neck and décolleté. For daily use during the day and at night. It can be applied around the eye avoiding direct contact with the eye.

*Cautions: For external use only. Keep out of reach of children. Avoid contact with eyes and mucous membranes. Store in a cool, dry place. If you apply it during the day, remember to use sunscreen factor 30 or higher afterwards.
how to recycle the product?

We are as concerned about our environment as you are, that is why nonna not only has theEcoembes green point, but we also teach you how to recycle your product.

When your product is made up of plastic and glass, the first step is to separate what is plastic on one side and glass on the other.

All the pieces made of plastic must be disposed of in the yellow containers, while all the pieces made of glass must be disposed of in the green containers.

These plastics are transported to a treatment plant , where they will be classified by type of container. After classifying them, they will be crushed, to later go through the washing phase, where other types of materials that are not plastic will be eliminated. With the centrifugation and drying, it is possible to leave the material free of water and clean to, finally, obtain small balls called pellets, which is what will be used as raw material to manufacture other products.

The ideal way to recycle glass is to first empty the container to eliminate any remaining product residue, and be able to deposit it in its corresponding container. You should also remove the label from the container if it is carried and possible.

We encourage you to try it!
inci

Aqua, propylene glycol, pentylene glycol, ascorbyl glucoside, polysorbate 20, tocopheryl acetate, polymethyl methacrylate, sodium hydroxide, ferulic acid, citric acid, camellia sinensis leaf extract, *ammonium acryloyldimethyltaurate/vp copolymer, resveratrol vine extradimethyl ether, vine spirulina platensis extract, superoxide dismutase, zinc sulfate heptahydrate, benzoic acid, butylene glycol, capryliccapric triglyceride, capryly glycol, disodium edta, inulin, titanium dioxide, triethyl citrate, tromethamne, sodium chloride, sodium cholate, xanthan gum, potassium sorbate, phatidylcholine, phos phenoxyethanol, alcohol, mica, parfum.

*Although we do our best to ensure that this ingredient list is accurate, however, there may be product updates from time to time or minor variances based on local laws, which means that the only definitive ingredient list is the one that is printed on the product packaging.
The time elapsed between one image and another is 15 days . Treatment to improve hyperpigmentation, texture and luminosity of the skin. Products used : Booster AOX + Solar Factor 50
consult a professional
Visible results in real people. If you have doubts you can send us your query
Consult
AOX Booster Antioxidante
Este verano he utilizado todos los días el Antioxidante y no me han aparecido manchas que siempre todos los veranos volvía a tener.
Si que es cierto, que no se me han ido las que tengo, pero pienso que no estoy siguiendo la rutina al completo.
Enhorabuena
Es mi segundo bote, y seguiré usando este serum. Junto con el resto de la rutina, ha conseguido mejorar mi piel notablemente.
Mi piel es otra
Sigo una rutina completa de productos Nonna, desde el tónico limpiador hasta la hidratante y no puedo estar más feliz. Hace más de un año que repito sus productos y mi piel está más luminosa y jugosa.
Genial
A pesar de estar en pleno verano y dándome el sol (con protección y precaución) no tengo más manchas si no que las veo más atenuadas
Maravillosos productos
Soy maquilladora y la cosmética me fascina, jamás he tenido la piel mejor… grandes resultados en poco tiempo